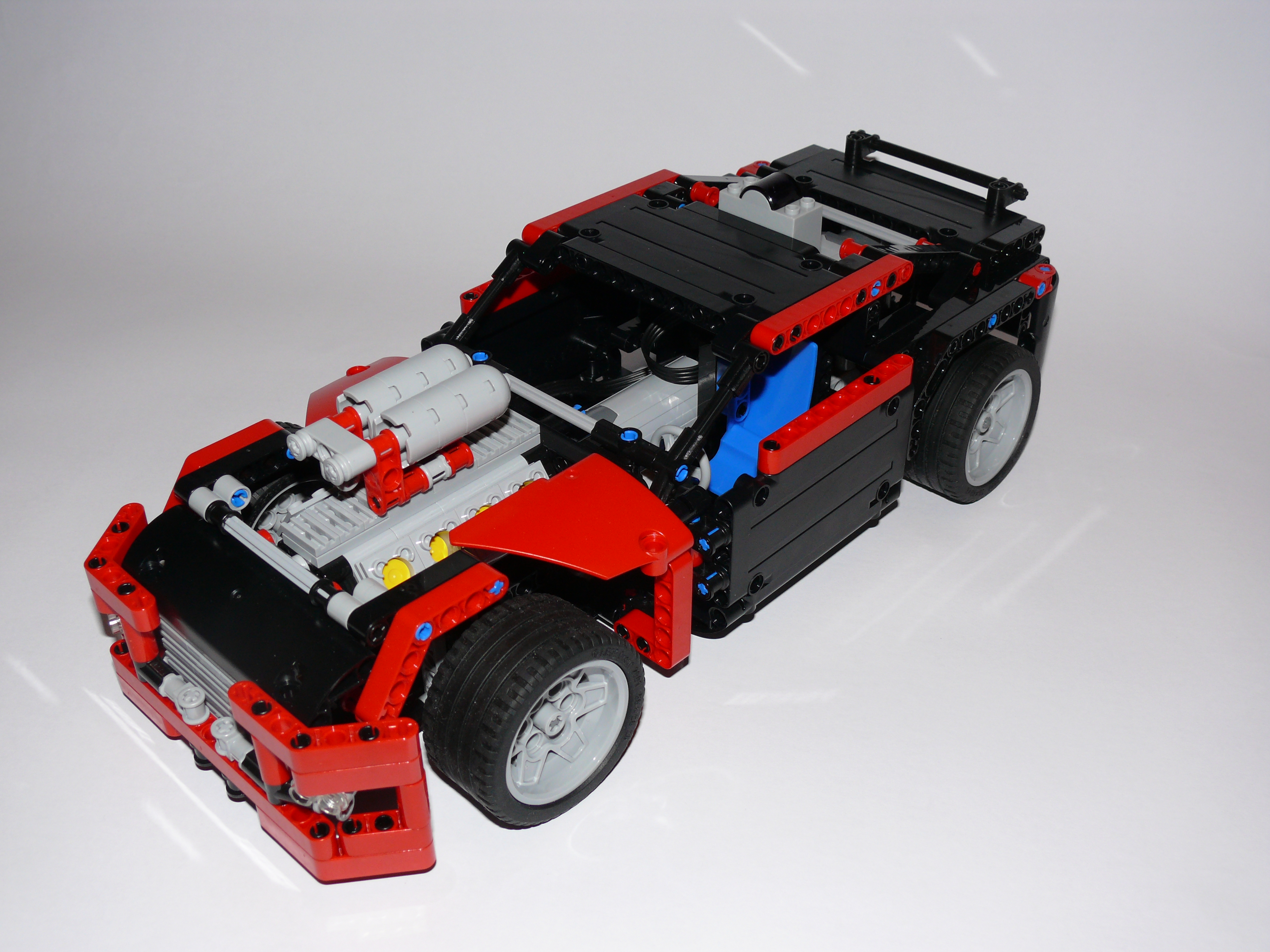 Hello !
A new RC moc again ! This my pleasure actually these days hehe. This is the B model of the 42041 set (Race Truck), which is a race car, one of those monsters that run in circles on the american tracks !
The challenge for that build was to make everything hidden under the bodywork, IR receiver excepted. There's not that much space and the battery box takes quite a big space. I choosed a L motor for the propulsion, that's enough, the set is light and the L motor is faster than the XL and has enough torque. Like for the 42041, I've placed a chain between the motor and the differential, that's an uncommon choice, but it works pretty well, and I like how it looks !
For the steering, the choice went to the traditional servo motor. I could install it on the rear, side by side of the driver's seat, it's a bit hidden and that's good like it.
As battery box, I've chosen a train battery box because of it's smaller size, and it has a lovely place inside the car, near the lateral right door.
Overall, this is a nice modification, better than for the 42041 race truck where I could not totally hide the motors. The car is fast and very playable and I like it !
Thank you for reading me, and as usual, you can download the PDF instructions for free, feel free to post me some photos of your own build or donate a few coins to help me for the upcoming models !
Click here to download the file :  42041B - RC - PDF (2466 downloads)